Alli Burgess, El Inde Arizona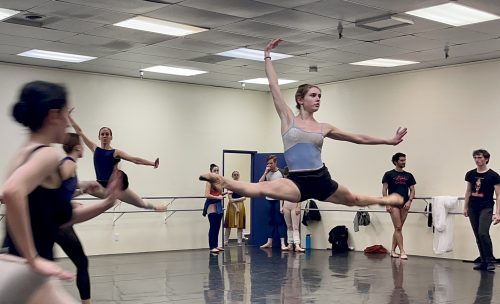 Ballet Tucson will perform a world premiere and two works that are new to the company in its Tucson Desert Song Festival performances this weekend.
Soprano Erika Burkhardt and Tucson's Duo Chinoiserie will join the company dancers Friday, Feb. 17, through Sunday, Feb. 19, for the world premiere of "Himiko," created by the company's Associate Artistic Director and Resident Choreographer Chieko Imada.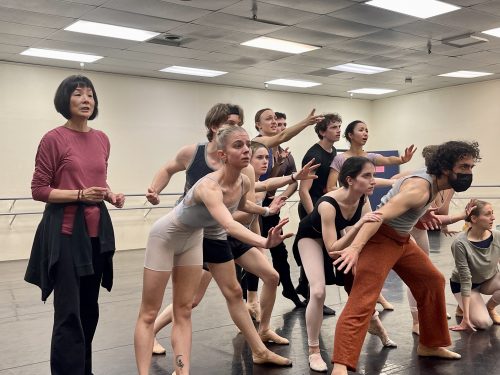 The work features music from two local artists, Duo Chinoiserie and Erika Burkhardt. 
The program also includes the company premieres of Balanchine's "Allegro Brillante," with music by Tchaikovsky; and Price Suddarth's "Borderland," with music by Bach. Prokoviev's "Romeo and Juliet" Pas de deus closes the program.
"Himiko" tells the Japanese legend of a queen who rules with sorcery and strength, helping spread peace in a time of conflict. The story tells of triumph, war and community using beautiful movements, intricate patterns and flawless footwork.
Imada has wanted to create a piece telling Himiko's story since coming the U.S. many years ago. "I wanted to create something with the Japanese dances that I learned when I was in Japan and incorporate ballet that I learned so many years ago with contemporary movement," the choreographer said.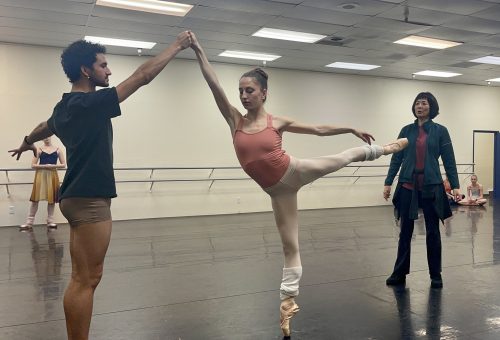 The piece uses over 25 dancers and goes through seven scenes, telling the story of Himiko, a queen who is often overlooked in Japanese history.
Imada was introduced to Duo Chinoiserie — guitarist Bin Hu and his wife, Chinese guzheng player Jing Xia — by a friend. "She played a sample from their music and I was wowed. It fit perfectly with what I was trying to do," said Imada.
Duo Chinoiserie's music creates a fusion of East meets West using the Chinese guzheng and European classical guitar.
They will be joined by soprano Burkhardt, who sings with the Grammy-nominated True Concord Voices & Orchestra. Burkhardt earned both her undergraduate and master's degrees in music from the University of Arizona and has called Tucson home ever since.
The Ballet Tucson performances close out the first leg of the 2023 Tucson Desert Song Festival, which features vocalists from around the world performing with Tucson ensembles from the Tucson Symphony Orchestra and True Concord to Ballet Tucson and Arizona Early Music.
"It's celebratory. The song festival just enables all of these organizations to put on these projects that they wouldn't normally be able to put on," said Burkhardt.
Burkhardt said she is excited to perform these songs that are familiar and important to her for a new audience. "It's always really cool to see when pieces you know really well are interpreted by dancers because they just interact with music in this different way that I find really exciting," said Burkhardt.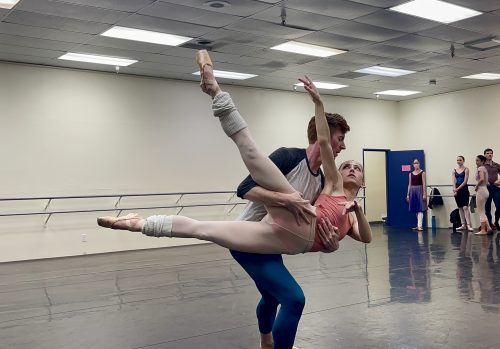 Tucson Ballet dancer Danielle Cesanek said the Song Festival program "is probably the hardest show in terms of physicality … of the whole season."
"You will see a lot of dance," said Cesanek, who dances the role of Himiko. "I think each piece has something unique."
Performances are at 7 p.m. Friday and 2 p.m. Saturday and Sunday at Leo Rich, 260 S. Church Ave. Tickets are $30-$50 through ballettucson.org