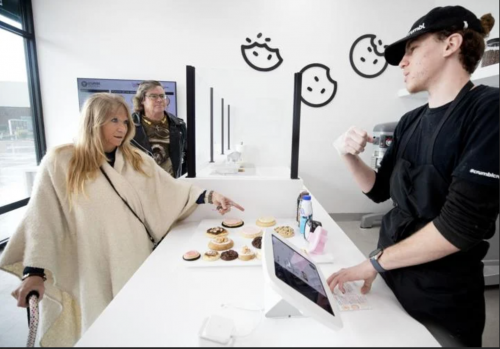 Joseph Flores El Inde Arizona
When the power went out in Jackie Gonzalez's Rio Rico home one weekday earlier this month, the mother of two packed up the kids and drove an hour north on Interstate 19 to West Irvington Road.
Five years ago, she would have waited it out at the nearest Walmart.
But since breaking ground in 2017, The Landing across the street from Tucson Spectrum mall on West Irvington Road at Interstate 19 is fast becoming the hottest entertainment destination in Tucson.
The Landing, a 65-acre mixed-use center from Tucson developers Bourne Cos., is home to popular family-friendly chains including In-N-Out Burger, Crumbl Cookies, Chick-fil-A and Red Robin, as well as the more adult-leaning Ojos Locos Sports Cantina.
This week, the center gets perhaps its biggest entertainment tenant, Main Event, a 50,000-square-foot bowling alley, arcade and family event center that opens on Wednesday, March 1.
"There's a ton of people over here," said Matt Rudder, the franchisee for Tucson's three Crumbl locations. "The demographics are awesome. There are tons of high schools. There are tons of involvement. And then, especially right here (at the Landing), there's so much going on and this was the place that we needed to be."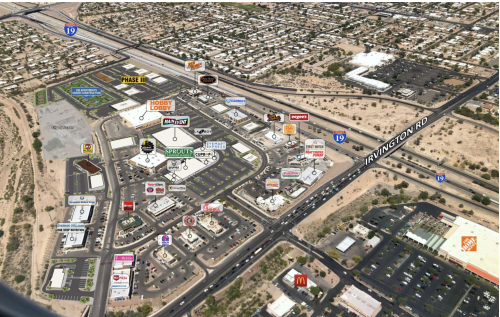 "The area is ripe for expansion," said Bourn Cos. marketing strategist Dillon Walker. "Our actual focus on The Landing is reflected in some of our branding work that we've done and trying to attract the right mixes on the premises."
Walker said the project's proximity to Mexico also played a role in Bourne's plans for The Landing as a magnet for destination travelers from Mexico. Bourne estimates 2.7 million Mexican travelers visit The Landing each year.
But the project in one of Tucson's opportunity zones — areas designed to spur economic development through tax incentives offered to investors — also serves a need to the surrounding largely Hispanic south side community.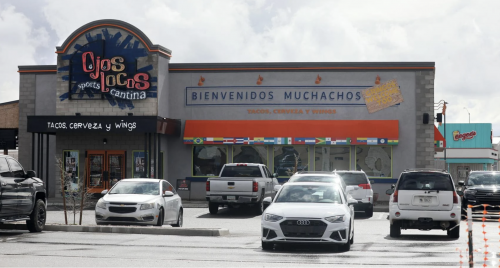 "I actually had several employees that were from this side of town that were working at my other locations, and they wanted to transfer to their home stores," said Crumbl's Rudder. "So, I would even say a lot of my employees are from around this area."
In addition to The Landing, the Interstate 19-Irvington Road corridor also is home to several big box stores including Target, Ross Dress For Less and Home Depot, as well as smaller national retail stores occupying 1 million square feet of retail space in the 122-acre Tucson Spectrum mall.
Harkins Tucson Spectrum 18, from the Scottsdale-based behemoth that operates movie theaters in Colorado, California, Oklahoma and throughout Arizona, also is a big draw for the area, saving southside residents the cross-town drive to either Tucson Mall or Park Place.
The Landing has prompted infrastructure improvements along I-19, including the construction a year or so ago of the Irvington Road overpass and widening to ease access to the Spectrum and surrounding businesses, Walker said. The state also added a third right-turn lane off the interstate onto westbound Irvington to ease anticipated traffic from a hotel and apartments planned at The Landing.
"That's allowed for more traffic to get through. It's probably promoted a little bit more traffic, but you can tell that there's a lot of emphasis being focused on that particular area," Walker said. "I just think there's still a lot of development to be done. I think that if you look, there's so many homes being built on the southwest side."