Kayla Linderman, El Inde Arizona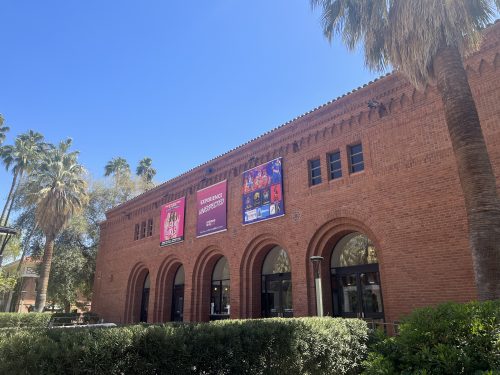 With new seasons being announced for the Tucson arts community, some organizations are starting student initiatives to broaden their audiences.  
Many offer student discounts and some are exploring other ways to interest younger generations to participate in the arts.
           Broadway In Tucson is located on campus and offers Wildcat Fridays where shows are only for students, faculty and staff. This is a selected Friday out of each month where students can attend a Broadway show for a discounted price.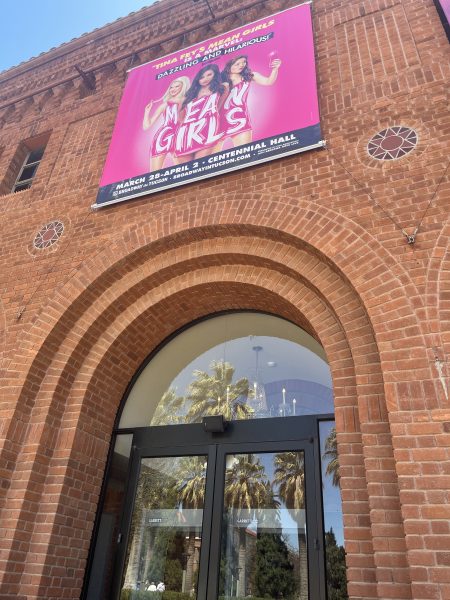 It is $10 off the original price for Wildcat Fridays and students need to show their ID at the box office.
            "What I think it does is it allows a lower entry point into someone's possible first time at the theatre," said Braodway In Tucson General Manager Mario Di Vetta.
"So if you can get a $20 or $25 ticket, which is essentially… two movie tickets nowadays.  You're getting a better experience and that will help grow into hopefully appreciating musical theatre."
Broadway In Tucson's 2023-24 season includes the musicals "Aladdin," "The Book of Mormon," "Tina: The Tina Turner Musical," "Ain't Too Proud" about the 1960s-70s soul group the Temptations, "Chicago," "MJ: The Musical," "Hairspray" and "Mrs. Doubtfire."
Arizona Theatre Company, which puts on productions in Tucson and Phoenix, offers $15 student discounts for college, high school and elementary students with ID.
Paula Taylor, ATC's chief development and marketing officer, wants to lift the barrier for students so they are able to experience theatre.
"We have to do a better job of getting the word out. In a time where we're all so isolated … theatre does so many powerful things, but you also get to experience something in a room full of people you may never be in a room together with," Taylor said.
ATC is launching two new programs in the 2023-24 season aimed at attracting new audiences including young people: a so-called seat filler, offering discount tickets on the night of a performance on a first-come basis; and a volunteer usher program aimed at students, will give them a chance to volunteer to usher performances in exchange for free show admission.
Both these programs will go live in August and more information will be published on their website, atc.org. ATC also is open to doing free preview nights for theater instructors interested in bringing their students to shows.
            The Tucson Symphony Orchestra does student rush tickets on varied shows and offers half-price tickets for those 18 and under.
            Gina Compitello, the TSO's chief marketing director, said she is hoping to have a closer relationship with the UA next semester.
"We're trying to do things that really showcase the vibrancy of our wonderful community. So while discounts are fantastic and are a great tool, we have to do other things and create really cool concert experiences, too," Compitello said.
On May 12 and 13, the Tucson Symphony Orchestra will perform the "Star Wars: Return of the Jedi" in concert. Tickets start at $18 and can be bought online at their website, tucsonsymphony.org.
Next season, the orchestra will launch "Classics with a Twist," a series of three 90-minute performances with pre-concert talks and activities.
            The orchestra also plays to up its outreach game through UA campus listservs and posting notices on bulletin boards around campus.
If you go
What: "Star Wars: Return of the Jedi" In Concert
Presented by: Tucson Symphony Orchestra
When: 7 p.m. Friday, May 12, and 2 p.m. Saturday, May 13
Where: Linda Ronstadt Music Hall (formerly Tucson Music Hall), 260 S. Church Ave.
Tickets: Start at $18 through tucsonsymphony.org