By Sophie Wells / El Inde
A thick, white fog rolls over the single-runway of the Friedman Memorial Airport thirteen miles south of Sun Valley, Idaho. Being on one of the last flights given permission to land in late-December weather conditions, I stepped off the plane in awe of the peaceful, mountainous landscape surrounding me. After receiving my luggage through their single baggage claim, I was greeted by friendly, local faces all around, one of them being Wilder Curtis.
Wilder, a.k.a "Booie," a 21 year-old with bushy brown hair and a contagious smile, was born and raised in Sun Valley, alongside his mom, older sister and older brother. "What's up, bud?" he says as he smiles and strolls ahead of me into the airport parking lot. I can't help but notice his comfortable, yet eye-catching outfit consisting of black jeans (slightly rolled at the bottom), blue and white Nike shoes, a black beanie and a custom blue hoodie that happens to be the reason why I've come to visit.
On the front of this distinctive hoodie, is a thin white outline of a hog. Yes, a hog. Why, you may ask, is this seemingly random animal's image on the front and center of Booie's hoodie? It's one of the many designs created by Curtis himself for his unique clothing brand, Hog Worldwide.
"The word hog became super prevalent in my vocabulary junior year of high school when I died in a video game and called the enemy a 'hog,'" he explains. "Soon after, my friends and I started calling each other 'hogs' and then the whole school caught on. It became a widely used term. Coming to college, the word hog was still largely part of my vocabulary, and so I decided to make a brand out of a word that I found funny."
His products, consisting of shirts, pants, hats and more, are categorized under 'street style.' Teenagers and young adults around the world have adopted this trend by sporting simple and comfortable pieces matched with funky designs and patterns. Wilder's brand, in particular, combines this popular style with his original "hog" graphics. "The designs are simplistic, descriptive, and unique. I try to incorporate stuff that I find cool into each design."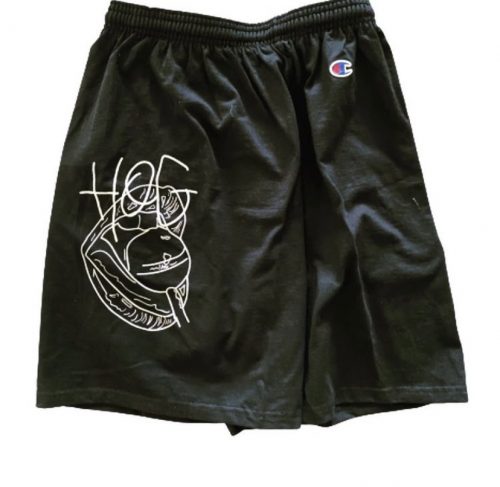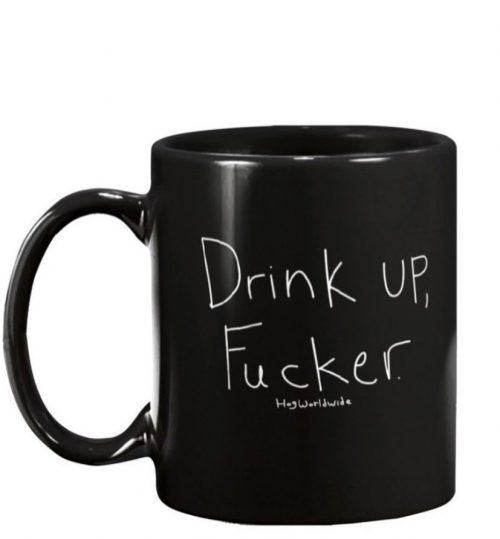 Growing up in Sun Valley, Curtis and friends found time to experiment with fashion and design in small, consistent ways. "I like to dress nicely. I feel like I have pretty good style. We'd always go thrifting and sew some patches on, but not any crazy fashion by any means," Curtis explains. "Just the old, standard blue jeans and Jordan type of fashion." Growing up skateboarding and snowboarding, this kind of fashion has always appealed to Curtis and friends.
All the while, he juggles being a full-time student and Beta Theta Pi Fraternity member at Chapman University in Orange, California, a charming, suburban-based city bordering Santa Ana. Although the start of his business was the mere result of a management class (Introduction to Entrepreneurship) assignment, it has ultimately inspired Curtis' goals for the future and has given him a creative, new perspective on his overall college experience. "I created Hog Worldwide and went to class the first day and I was like, 'Hey Professor, I created my business and I've already made some sales.' And he was like, 'What?' and was super confused," Curtis laughs. "People just started buying it and it was cool."
As we all sit at the kitchen table in the Curtis house, about ten minutes from the airport, I'm immediately greeted by Booie's two excited french bulldogs, McLovin' and Winnie. As they slobber all over my hand, I admire a pair of skis and boots on the floor next to me. "Growing up in Sun Valley was great," Curtis smiles as he begins to reminisce. "This small community supported the initial drop of 'Hog' and it was awesome. My family and I go hiking, skiing, boating and do a lot of outdoor activities together."
Carly Curtis, Wilder's 22 year-old sister attending the University of Arizona, describes his current journey as exciting and full of potential. "I couldn't be more proud of him. It's really cool to see his creative side and watch him work so hard at something he's passionate about."Along with Carly, Wilder's many other friends, family members and fans have encouraged the brand's growth by posting social media content wearing his products, as well as reposting the brand's Instagram pictures.
Currently, @hogworldwide approaches 2,000 followers and continues to grow with the help of paid promotions and advertising from influencers. "For promoting 'Hog' I reach out to influencers on Tik Tok and Instagram. I try to have smaller influencers with a loyal base-following to promote, as their followers are more likely to purchase something if they have a connection to the influencer. I also run Facebook ads and Instagram ads. Overall, micro-influencers seem to be the most consistent in generating a positive ROI." To make it easy for users to model his clothing, Curtis sends them free products and discount codes to the official and recently launched website, hogworldwide.com.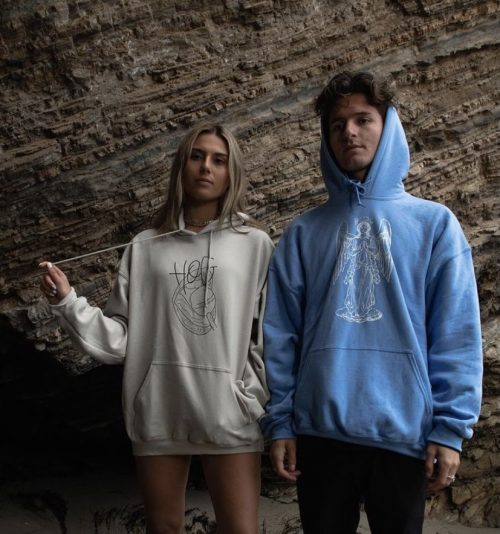 After a couple hours of chatting, we head out to brave the snowy roads for a bite to eat. Looking out the car window, I admire the strips of close-knit neighborhoods containing warm smiles, waves and stories that go back generations. We approach a small, yet iconic local spot known as "Grumpy's" to grab a schooner (32 ounces of a mimosa drink) and a corn dog. As we walk in, the Curtis family greets some familiar faces grabbing a drink. I watch Wilder grab a seat with some friends from high school in a booth toward the back. One of these friends happens to be wearing a black "Hog" hoodie. 
A corn dog and one too many schooners later, I'm dropped back off at the Friedman Memorial Airport and I say my goodbyes. Walking up the ramp to my plane, I feel a single snowflake brush my cheek. Looking back on the distinguished mountain range, a fog looms in the distance and I breathe a sigh of relief knowing that my plane will make it out just in time. I smile because I know, when I return, the same, bright-eyed creative guy will be here making memories with friends, drawing hogs and working hard toward his undoubtedly successful future.