Four international residents share where they find the most authentic food
of their countries in Tucson
By Brianna McCord, El Inde Arizona
Despite its growing diversity, Tucson is not known for having the widest array of ethnic restaurants — at least not authentic ones.
"A majority of the places here are not very authentic," said Nguyen Dang, a University of Arizona student from Vietnam. "I guess it's just because of the taste of here and how Americans perceive the food."
With so many Americanized ethnic restaurants in town, it can be hard for international residents to find authentic cuisine from their home countries.
But there are some, according to some international residents. Here are a few restaurants that international residents say rival what they get at home
Vietnamese — Pho Ngan
Dang, 20, is from Ho Chi Minh City in Vietnam and has been in the U.S. since 2018 and in Tucson since 2020.
"For Vietnamese food here, it's not the best of the best," he said. "The stuff that you're eating here is basically like a mixture of American style, but also the southern Vietnamese style of pho."
For authentic Vietnamese food, Dang's go-to restaurant is Pho Ngan at 4951 E. Grant Road, near North Swan Road.
Dang said his favorite things to order are the Phở Đặc Biệt, a pho special made with steak, brisket, meatballs, tendon and tripe; or bún bò huế, a spicy beef and noodle soup.
"In southern Vietnamese style of pho, we do serve with herbs and also bean sprouts, while the northern style, you don't really get served with that," Dang said. "Here, they use a lot of different kinds of herbs, like cinnamon, cloves, things like that. It's somewhat sweeter and that's definitely like the southern Vietnamese one."
Pho Ngan is open from 10 a.m. to 8 p.m. Wednesdays-Mondays; 520-347-5413.
Polish — Polish Cottage
Agnieszka "Aggie" Fisher came to the U.S. 10 years ago from Poznań and said it can be hard to find Polish food in Tucson.
Typically, Fisher, 42, will cook traditional European food at home with ingredients from Trader Joe's or Whole Foods. But when her family gets the inkling to go out for authentic Polish food, they go to Polish Cottage.
Polish Cottage on East Broadway offers a wide variety of authentic fare ranging from stews to Polish sausages and sandwiches.
Fisher says "everything is good," but her favorite is the beef pierogi, Polish-style dumplings filled with beef that can be boiled or pan fried. They are served with sauerkraut or a side salad and mashed potatoes topped with butter.
"My husband likes them pan fried," she said. "I prefer them without being pan fried and just normal boiled because that's more like home. My daughter likes them boiled, too."
Polish Cottage, 4520 E Broadway, is open from 11 a.m.-8 p.m. Tuesdays through Sundays; polishcottageaz.com, 520-777-5407.
http://www.polishcottageaz.com/
Chinese — Kung Fu Noodle
For the first time in almost 20 years, the number of international students from India outnumber students from China, but Chinese restaurants in Tucson far outnumber those from India.
Peter Chan, former president of the Tucson Chinese Cultural Center, said one of the most authentic Chinese restaurants in Tucson is Jun Dynasty on East Grant Road.
"Jun Dynasty is a staple for Chinese students who want authentic Chinese food that combines the best of Sichuan cuisine and American accented service," he said.
Chan said Chef Wang, not far from campus on East Grant Road and North Sixth Avenue, also provides patrons with authentic northeastern Chinese cuisine.
"It has hearty meals, such as spicy chicken hot pot and guo bao meat, fried pork with a twist of vinegar and sweet-and-sour sauce," he said.
But for 28-year-old Shantae Lee, Kung Fu Noodle is her go-to for comfort food from home.
"This is probably the most authentic one," Lee said. "When you walk in, half of it at least is Chinese people and I think the boss is also Chinese."
Lee, who moved to Atlanta from Hong Kong about 15 years ago and to Tucson about a year ago, said Kung Fu Noodle's spicy Sichuan water boiled fish, or Shui Zhu Yu, is her favorite thing to order.
"The spices that they use are really close to what I've eaten before," she said. "The numbing and the spice, you don't get it anywhere except for China, which is pretty darn close to what I've tasted. It's the only Chinese restaurant that I'm willing to go back to."
Jun Dynasty, 2933 E. Grant Road, is open from 11 a.m.=9 p.m. Mondays through Sundays; jundynasty.com, 520-881-0778
http://www.jundynasty.com/
Chef Wang, 356 E. Grant Road, is open from 11 a.m.-9 p.m. Sundays and Tuesdays through Thursdays, and from 11 a.m.-9:30 p.m. Fridays and Saturdays; chefwangtucson.com, 520-367-5375. https://www.chefwangtucson.com/
Kung Fu Noodle, 3122 N. Campbell Ave., is open from 11 a.m.- 9 p.m. Tuesdays-Thursdays, from 11 a.m.-9:30 p.m. Fridays, noon to 9:30 p.m. Saturdays and from noon-9 p.m. Sundays; kungfunoodleaz.com, 520-881-7800. https://www.kungfunoodleaz.com
African — Alafia West African Cuisine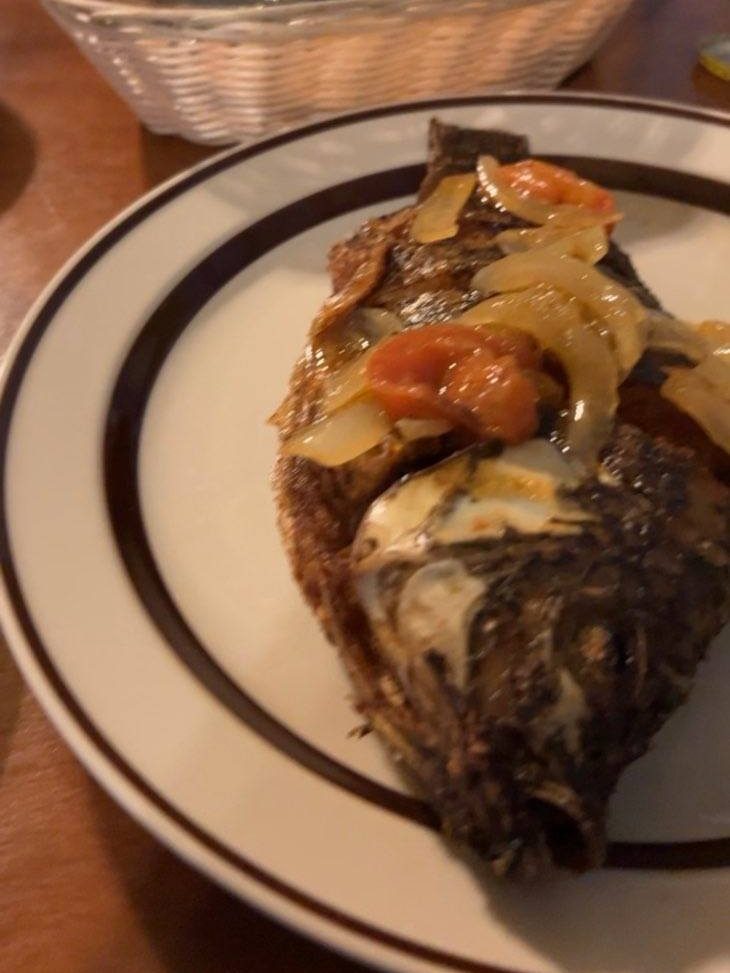 There aren't too many African restaurants in Tucson, which is why, after only a few months in Tucson, it was easy for 20-year-old Leticia Maoudonodji to pick a favorite.
Alafia West African Cuisine on Swan Road near Speedway is a small restaurant representing the cuisine of numerous African countries.
"It's similar with all of the countries, so that is very authentic," said Maoudonodji, who was born in the central African country of Chad and has lived in the U.S. since 2016. "The owner and the workers are also from Africa so they have knowledge on the ingredients and all of that stuff."
She said one of the best dishes is the Attiéké, or acheke, which is cassava couscous with tomatoes and fried fish.
"You feel like you are home when you go there and eat," said Maoudonodji, who is studying political science and global studies at the University of Arizona. "The vibe's amazing, people are very friendly and welcoming. If they want a taste of Africa, that is the exact place to go."
Alafia West African Cuisine, 1070 N. Swan Road, is open from 11 a.m.-3 p.m. Mondays through Saturdays; 520-331-7161.