By Bree Brettell/El Inde
"I don't think that I keep it all together. I feel like everybody else could know me better than I know myself," a gentle voice sings out over a funky, pop-infused beat. The voice belongs to Rae Dunlap, or Rae.L, her performing name. She is a slender young woman with textured, dark blonde hair falling in front of her oversized glasses. A large moth tattoo peeks out from her chest, and dainty characters and figures decorate her arms. She wears a zebra print skirt and cropped brown shirt.
The bar is dark and crowded. Rae bounces around a small stage while purple lights shine brightly behind her, creating a silhouette of her figure on the wall. There is a narrow space for spectators to gather and they spill out into the chairs and tables in the restaurant's open front room. The young woman shuts her eyes, clutches the microphone with both hands, and serenades the crowd.
Offstage at Thunder Canyon Brewery, Rae grabs a drink and stands outside to chat with other performers and spectators alike. She leans against the fence of the smoking patio, laughing with whoever happens to be there.
From an early age, Rae has been seen by others as compassionate, outgoing, and easy to talk to. But she was not always so adept at expressing herself through her music and clothes. With the help of the Internet, Rae has found her community and is stepping into a new chapter of her life.
Rae entered the Tucson music scene only recently. She spent most of her youth in Gettysburg, Pennsylvania, where she participated in the school choir and other local choirs throughout middle and high school.
Rae's mom, Wendee Lewis, remembers her two daughters going to choir rehearsals together when Rae was old enough to drive. "Sometimes they would skip and have dinner," Wendee laughs, noting that she was not aware of her girls skipping rehearsals at the time.
Wendee still lives in Gettysburg, but she and both of her daughters remain close. She has been able to watch Rae perform over Instagram livestream videos.
Rae moved to Tucson to attend the University of Arizona in 2018, leaving her family and friends behind. She dropped out a short time later and hopes to get a degree later in life. By the summer of 2020, after months of isolation due to pandemic lockdowns, Rae was struggling with her emotions.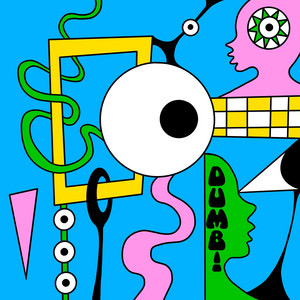 "I was like, depressed. I just didn't have an outlet anymore. I couldn't go out and just meet people, really. So I was like, 'Okay, I guess I'll see what Discord is,'" says Rae.
As Rae came to find out, Discord's chat room servers connect people with similar interests across the globe. Users can join a group of their choosing and communicate via text, phone calls, and video chats.
She joined a chat room full of producers on Discord and they quickly came together to make "Easy Mourning." Rae had her lyrics but requested help creating a beat, which the producers in the chatroom helped with. It is a romantic, slow-paced ballad and Rae's only song that was produced without the collective she is in now. Despite being her first song, "Easy Mourning" has over 6,000 streams on Spotify, thousands more than the other songs she has available to stream on the platform.
Wendee has witnessed firsthand her daughter's ability to make connections anywhere she goes. When Rae was 19, they traveled to Canada, a place Rae wanted to go to because the drinking age there was 19. "So I was like, okay, sounds good to me. I like Canada," Wendee says, laughing.
When they got there, Rae wanted to go to a bar, of course, but her mom and sister were not interested. As Wendee remembers it, "She was sitting there feeling a little lonely and some girl came up to order a drink and she was like, 'Oh, I like your earrings.' And then, you know, they were friends."
For an extrovert like Rae, being locked down alone during the peak of the pandemic was particularly difficult.
"I was just kind of lonely all the time just working and going home and drinking and being upset and just feeling really gross," says the musician. Things took a turn after she and the producers she met on Discord made her first song. However, those producers were located around the world, and making more music with them was not sustainable because they could not all sit down in the studio together and bounce ideas off one another.
Without many options for meeting people organically, Rae turned to Tinder, the fast-paced dating app, to search for other Tucson-based musicians. With a bio reading, "only hit me up if you want to make music or teach me how to skateboard," she started swiping.
That's how Rae was introduced to the Tucson music collective, Our City's Finest. The group is now comprised of Rae and four other artists: Jay Bailey, Soze, Gp, and Cris. The other members mostly create hip-hop and rap songs while Rae has, as she describes it, an "indie disco pop" sound.
The members of Our City's Finest collaborate on many songs and perform together almost exclusively. As Rae put it, "If you book one of us you're booking, like, all of us." Often, one of them produces a beat that is complimented by another's vocals. They perform most often at Thunder Canyon Brewery, in downtown Tucson. The group rarely charges for admission, but they sometimes ask for donations at the door or take a small percentage of the bar's sales. This money is put into a group fund that goes toward their music production costs. For now, Rae is waiting tables to make ends meet.
Rae is currently working on her debut album, releasing each song one at a time. The project is called "Internet Friends" because every song was created with the help of someone Rae met online.
"I kind of want it to be funky, like a happy-sounding project, like a very bright visual experience," says Rae.
The five songs she has released so far have been funky, upbeat tunes. "DUMB" begins with a swooning, groovy beat. Rae prefers writing happy lyrics, but even her sad ballads are placed over light, pop-infused beats. So while "DUMB" is about feeling lost in a coming-of-age journey, the lyrics, "Gotta get myself together," are sung in an airy voice over an uplifting tune.
Jay Bailey of Our City's Finest is featured for a rap verse on the song, and Cris produced the beat. Rae met Jay Bailey when she joined the group in 2020, but Cris later met the members through Twitter.
Each of her song's cover art has stayed true to her vision so far. The covers are abstract and somewhat eerie. Across the "Internet Friends" songs the colors are vibrant blue, pink, yellow, and green. Eyes and silhouetted heads float across random shapes and lines.
When Rae was searching for someone she could trust to visually capture her sound, she decided to search the Instagram #albumart one night. "I was scrolling. And I came across this girl's profile because I saw her art on that hashtag," says Rae. That girl is named Tara, and she lives in Australia.
"Internet Friends" has documented the young musician's life over the last two years. Like most 23-year-olds, Rae is on a path of self-discovery. Her debut album will chronologically track her journey through music, break-ups, and, "the point to living, like being alive and my own self-perception."
Wendee, her mom, is one of few people who sometimes still refers to her daughter as "Rachael."
Wendee gave her daughter the nickname when she was little because she disliked the more common abbreviation, "Rach." For most of Rae's youth, it was a nickname used by family members and close friends. Now it is key to her musical identity as "Rae.L."
"I think it just helps her define her new chapter in her life," says Wendee. Rae started going by her nickname more exclusively over the past few years as she has found her community in Tucson and developed her identity as an artist.
Of course, making music has not cured Rae of her melancholy. While it has helped her find a community of like-minded creatives and offered a new route of self-expression, there is still work to be done.
"It's not therapy," Rae clarifies, laughing, "I'm still depressed."
But Rae was not searching for therapy when she logged on to Discord two years ago. She was looking to make connections and begin her music career. Creating music has helped her express her emotions in a healthy manner. Now, sitting in Cris's apartment, she has made friendships that keep her from straying back down a lonely path. She gained the friendships not only of the other Our City's Finest members, but all of their girlfriends as well.
On a recent evening, a soundboard and recording equipment sits out on the desk, but Rae is not there to record. While the boys are out, the girls hang out at the apartment. Rae relaxes on the couch, smiling as they discuss their plans for the evening. Like sisters, the other girls give Rae a hug before leaving to run errands.
"It changed my life because it gave me the people that I love," she says. "Like I wouldn't have met anybody here like that if I hadn't been just putting myself into a weird little section of the Internet to meet some weirdos who also wanted to make some shit. That's cool."
To keep up with their upcoming performances throughout Tucson, follow @ourcitysfinest on Instagram. All of Rae.L's and Our City's Finest's music can be found on Spotify, Soundcloud, and Apple Music.