By Allison Fagan/El Inde
I was born to be one of two.
On November 30, 2000, two healthy babies were born at St. Joseph's Hospital in Tucson, Arizona. My fraternal twin sister, Brooke Fagan and myself. And despite the 1-in-250 chance of having twins being a miracle in itself, my mother doubled this luck by already being a twin herself.
Jean Stockwell and her identical twin sister, Jan Stockwell, were born on July 22, 1967. As our mother and aunt, they helped us understand how the world works, but we were also lucky enough to have them as mentors who knew what it's like to be a twin.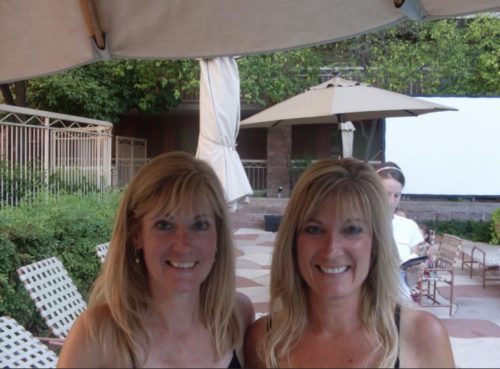 Being a twin means having to carve out your own personal identity: from having shared birthdays and fighting over shared gifts, to praying your mother does not dress you in the same outfit again, to trying to divide up friends and interests. This relationship did come with its hardships, but none of these compared to the magic that was being a twin. I am never lonely, I always have a someone with me everywhere in life; I have someone to take my side in an argument and tell me honestly when I mess up; sharing everything means I have double the clothes, toys, and accessories; we can read each other's thoughts without hearing a spoken word. I think I can say that all of us agree it's a lonely world out there, and we are so lucky to be one of a pair.
In 2017, my aunt 'Jannie' as my siblings and I lovingly called her, was diagnosed with breast cancer. She had lived with us most of our lives, and at this time we as a family had to watch our caregiver deteriorate and become the person to be cared for. Brooke and I listened as she wept to my mother behind closed doors; we covered her 13-year-old daughter Caroline's ears so she did not have to witness the tragedy of her mother coming to terms with being at death's doorstep. We watched as Jannie tried on blonde wigs that most resembled her old hair; we helped her grab tissues and medicine once she became too weak to get out of bed and get them herself.
On December 25, 2018, after what was supposed to be a short trip to the hospital to treat pneumonia, we were told Jannie had days left to live. For three grueling days Jannie fought like hell. She refused the inevitable by pushing herself to keep her breathing and heart rate up, eating all the nutrients she could get, and refusing to ever admit defeat despite her slowly slipping away from us. We sang along to cheesy '70s ballads and told stupid childhood stories and played reruns of "Friends" to keep the morale up. She might have been bedridden, but she fought harder than anyone.
At the time, I was so consumed by my own grief that I lacked the strength to acknowledge what my mother must have been going through. I lost an aunt, and in a lot of ways another parent, but my mother lost the unimaginable: her life-long companion.
"You know when you have a child you have a life before [them], and a life before your spouse, and I didn't have an identity without her," My mother remarked. "Along with grieving her, I was grieving me, because everything I thought I was, I wasn't that person anymore."
My mom found the Twinless Twin Support Group sometime after Jannie's death. The group was started by Dr. Raymond W. Brandt in 1987 after the loss of his twin, Robert. It has grown to more than 600 current members spanning over more than five countries including the United Kingdom, Spain, France, Canada, and Mexico, accepting all shapes of twin loss, including early or in utero loss, teenage loss, late loss, as well as traumatic and long term losses. The group provides daily support and comfort to grieving twinless twins via a Facebook group, and holds annual conferences across the country to foster community and more in depth grief processing.
"When our birthday came around I posted [to the Facebook group] because I didn't know what to do for my birthday," My mom recounted. "How do you this? And they were all just very comforting and I knew they felt what I felt. And there were people that were on there that lost their twin five, ten, twenty years ago, and if someone was on this after all that time, I could do this."
Facebook group moderator and Illinois native Diana Morgan lost her twin sister Kathleen "Katie" in 2009 to a car accident.
"We look nothing alike, I was taller, she was shorter. I had blonde hair and she had brown hair," Morgan described. "Katie was shy, not athletic. Sports weren't really her thing but she loved football. The boyfriend she had played football in high school and she was always cheering him on."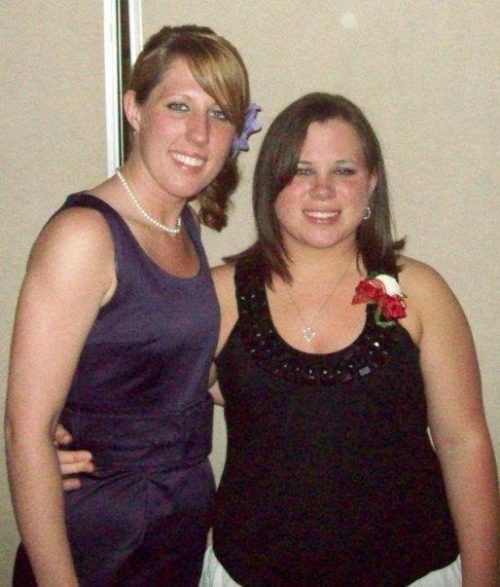 Mourning this unimaginable loss, Morgan found the group quickly after. Initially it was too much; Morgan described being too angry and hurt to be ready to heal and let go of the tragedy that befell her sister. But eventually Morgan returned in 2014, and in 2015 she attended her first conference in Nashville, TN. She quickly discovered that life could get a lot better if she accepted the help.
The weekend typically involves a welcome night with desserts, and then two days of keynote speeches and breakout sessions that help the twins cope with the grief. Finally, they finish with a memorial walk and fancy dinner.
As grief is a mentally straining process, it never hurts to have a little bit of comfort food.
Morgan offered to pick up two twins at the airport for that conference, and as of today, those twins are Aunt Beverly and Aunt Rachel to her own children, with Morgan being Aunt Rachel's matron of honor at her wedding this past year.
"It saved me, meeting twins face to face. The connections you make are so deep, I don't know what I would do without the connections I have," Morgan said.
A conference might be a one day occurrence, but the twinless twins are there for one another 365 days a year. Supportive posts are uploaded daily, and members are encouraged to share about their hard days to find comfort.
Morgan, her sister, my sister, and I all celebrated a birthday on November 30. I thought about them a lot that day, especially during moments where I was with my sister. It really was unimaginable to have an existence without my sister. But I knew the reality was one of us was probably going live without the other someday. And while that was a disquieting thought, it was comforting to know that there were other people like us out there.
The day my aunt died was hard for all of us, but in some ways I think it was a comforting day too. I was not there when it happened, early in the morning. My mother was.
"We came into this world holding each other, you know?" my mother recounted. "They had to pull us apart."
Jannie's death was a painful one, but she was fighting so hard to stay, even on that final morning. Her terror for what came next bounded her to a body that barely held on.
"I told her, 'Your body is not working anymore and you need to let go. And I know you're scared, and I'm scared too, but while a part of you is dying, a part of you is staying with me. It will live with me.'"
My mom slept next to my aunt's bed all night, but when it was finally time, she had a feeling, and she crawled into her hospital bed with her. For the first time in those last 24 hours, despite the heavy medication and pain, Jannie opened her eyes and looked up at my mom.
And her heart stopped soon after then.
"It was just the two of us together when we were born, and it was just the two of us now," my mother said. "How lucky I was there to be there for those moments. Just the two of us."