By Alex Poor, El Inde Arizona
Imagine a restaurant review app where you can place all of your trust in the person describing their meal.
Not some no-name, random stranger on the internet, but somebody who knows your taste because you can actually say you know them personally.
Imagine an app where you get food reviews with opinions from only the people you care about most — your friends and family. This was just one of many innovative ideas pitched by UA students at the 2023 Eller Innovation Expo Feb. 9 on the University of Arizona Mall.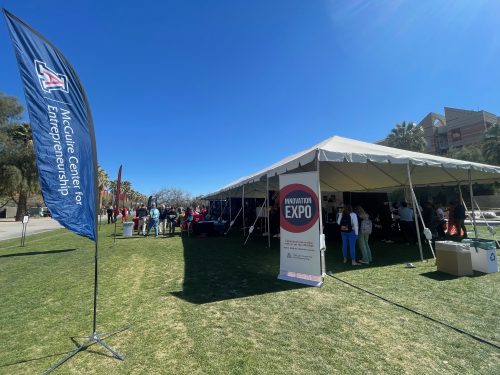 Eva Durand, a double major in entrepreneurship and marketing, pitched "Tastebuds," a foodie social media platform that aims "to create a more casual reviewing system where people can create their own personal accounts and post about the restaurant that they're going to."
"And you would follow people that you trust like friends and family, whereas on Yelp, you kind of don't really know those people," Durand explained. "You don't really value their opinions. And also, restaurants will create their own accounts and learn about their consumers and who's dining out at their restaurants, as well."
Tastebuds was just one of many unique student booths showcased at the seventh annual expo, hosted by the UA Eller College of Management.
Entrepreneurship students who had been working since the beginning of the fall semester on innovative new business ideas were able to present them to their peers and specialty judges.
"It's been a slow, gradual process doing the whole entrepreneurship thing, you know, finances and stuff like that," said Benji Gerst, a senior double majoring in entrepreneurship and business economics. "And this is where it all comes to a head and we get to show off our businesses to each other and the school."
Team members worked with their groups on the mall setting up their booths and presentations hours before the event began at 10 a.m. The idea behind the expo was to recreate a trade show environment to introduce the public and the judges to new business ideas.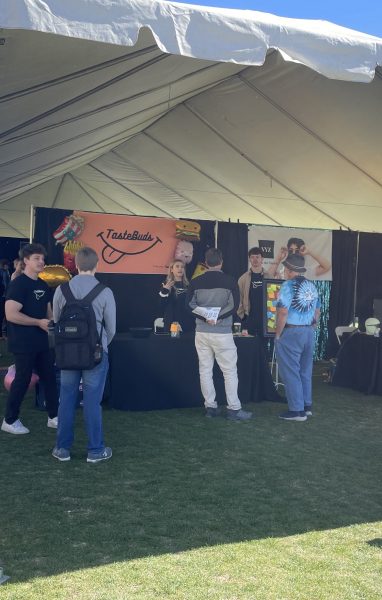 Gerst, who described the expo as a good experience for everyone involved, said the event was the first trade show that many of the students have ever done. He said he felt that the learning aspect of the event was the most important takeaway of the day.
Alumni and judges, armed with so-called "McGuire Bucks," visited the students' booths. When they liked what they saw, they gave the team a McGuire Buck. The team with the most bucks at the end of the day won a $500 prize.
Randy Accetta, co-chairman of the McGuire Center's New Venture Development Program in the Eller College, said the expo gave students a hands-on learning experience of what it takes to put together a trade show.
"On an academic level we're trying to get them to learn what it's like to do a trade show, buy materials, set up, be marketing experts," he said. "Within that, we're also trying to teach them how to do elevator pitches and explain their venture in a clear, concise and engaging way."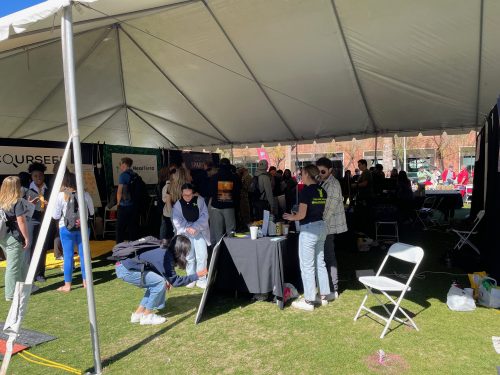 The experience also helped the students prepare for regional competitions.
"We've invited 50 judges to be secret judges, walking around and checking booth appeal, elevator pitches, venture viability and the like," Accetta said. "And we have prizes for that from donors."
Sources: All were interviewed at the event on the mall