Kayla Linderman from El Inde Arizona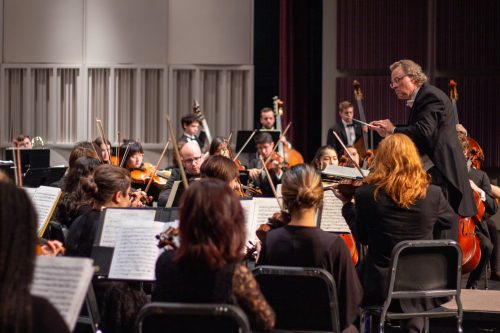 The Arizona Symphony Orchestra and the UA Symphonic Choir will perform Brahms'
extensive choral symphony on Sunday, April 30, to honor and remember Dr. Paula Fan.
The concert at Crowder Hall is presented by the Fred Fox School of Music at the
University of Arizona, where Fan taught piano for 40 years.
She was a Regents Professor Emerita – the highest academic merit for faculty who have been recognized for national and international distinction — at the time of her death in February.
Fan died at 71 after suffering a heart attack while on tour in Australia with vocalist
Jeremy Huw Williams. In addition to teacher, Fan was the principal keyboardist for the Tucson
Symphony Orchestra for 31 years, according to her biography on the Arizona Arts website.

Dr. Thomas Cockrell, the director of orchestral studies and Arizona Symphony Orchestra,
will conduct the ensemble's performance of Johannes Brahms' largest work, "Ein Deutsches
Requiem" (German Requiem). This work involves an orchestra, choir and soloists.

Brahms' requiem focuses on the living and offers comfort, unlike traditional requiems in
Roman Catholic liturgies that begin with prayers for the dead.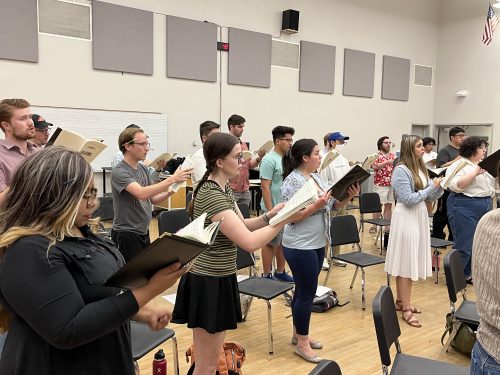 Dr. Elizabeth Schauer, director of choral activities and UA Symphonic Choir, prepared the chorus for this performance.
"The chorus has to be prepared in an event so when Dr. Cockrell worked with the orchestra, (and) so when the two ensembles come together, they know the music and can continue to polish it up until the performance," said Schauer.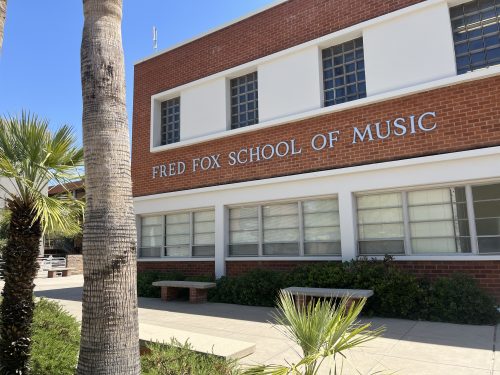 Soprano Asleif Willmer and baritone Octavio Moreno be the soloists; they are both graduates of the Fred Fox School Music.
Willmer has been praised for having "a most incredible voice" by the Arizona Daily Star and has been featured as a soloist internationally and nationally. She has sung leading roles in several opera houses and received top awards from many organizations.
Moreno, who earned his doctorate in music from the UA, has won awards for his performances including the Linus Lerner International Opera competition. He represented Mexico in the BBC Cardiff Singer of the World Competition and the Paris International competition.
First year doctoral student Jordan Shomper and Mengda Jiang, who is in her second year of the doctoral program, are helping to conduct the performance. .
"We're combining our forces together and are just going to create a really beautiful piece of music," Shomper said. "I know that whoever comes to the concert will leave transformed." 
Tickets are $10 through the Fred Fox School of Music website.
If you go:
What: Arizona Symphony Orchestra and UA Symphonic Choir in concert, performing "Ein Deutsches Requiem," Op. 45 by Johannes Brahms
Presented by: The Frex Fox School of Music at the University of Arizona
When: Apr. 30 at 3:30-4:30 p.m.
Where: Crowder Hall, 1017 N Olive Rd, Tucson, AZ 85719
Tickets: $10 admissionhttps://music.arizona.edu/events/brahms